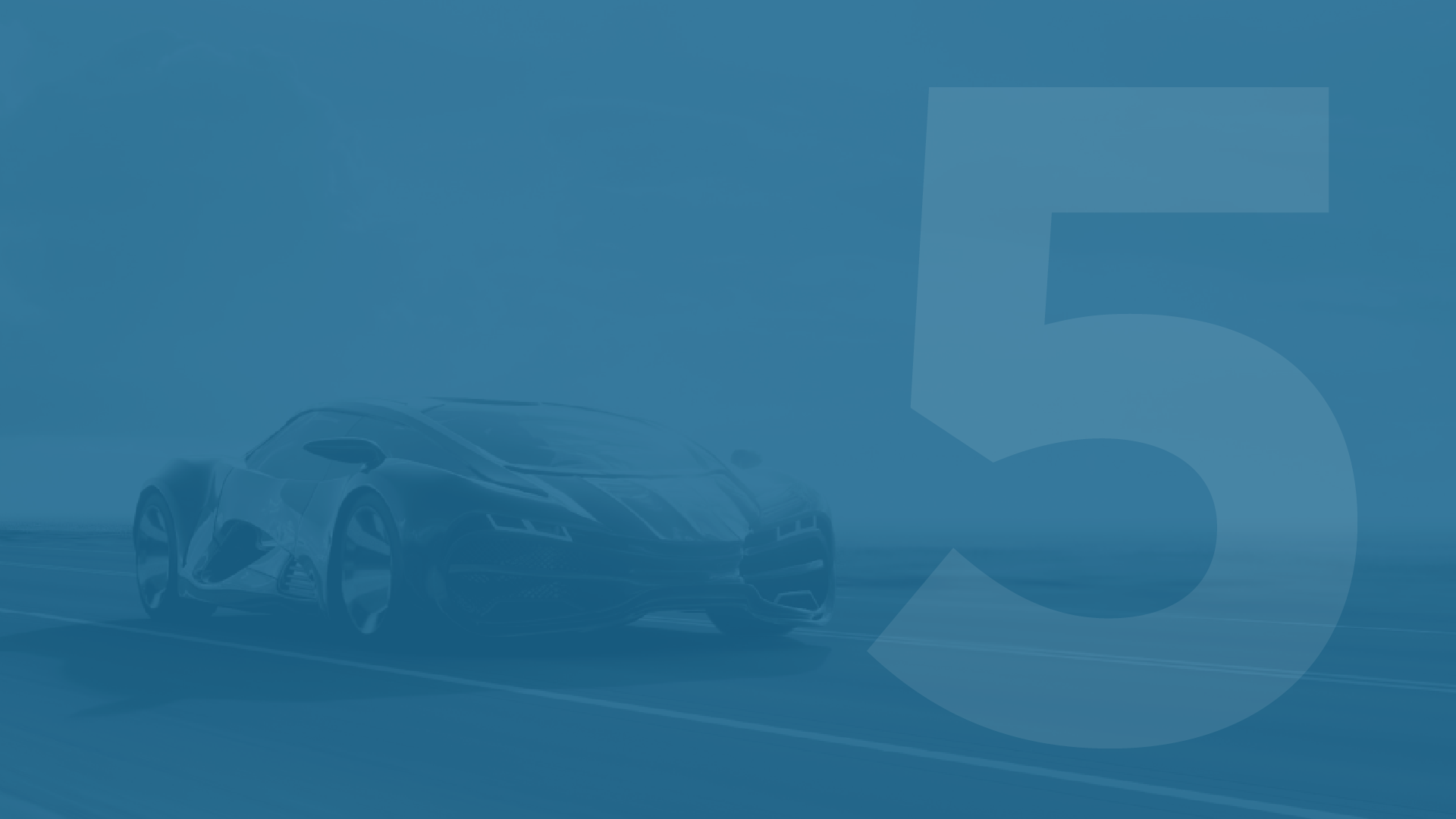 Five Reasons to Re-Evaluate Your Fastening Systems
Author: Josh Green
How Satisfied Are You With Your Automotive Fastening Systems?
If you're like many of the OEMs and fabricators we've worked with, you and your engineering team are spending valuable time and energy on all of the secondary processes associated with weld fasteners. Transportation and storage of all those parts are a necessary evil that come with weld fasteners and simply slow things down and impact the bottom line.
Even though current fastening systems may be costly, we know there is still a lot at stake and due diligence matters when it comes to re-evaluating any of the parts and components you rely on.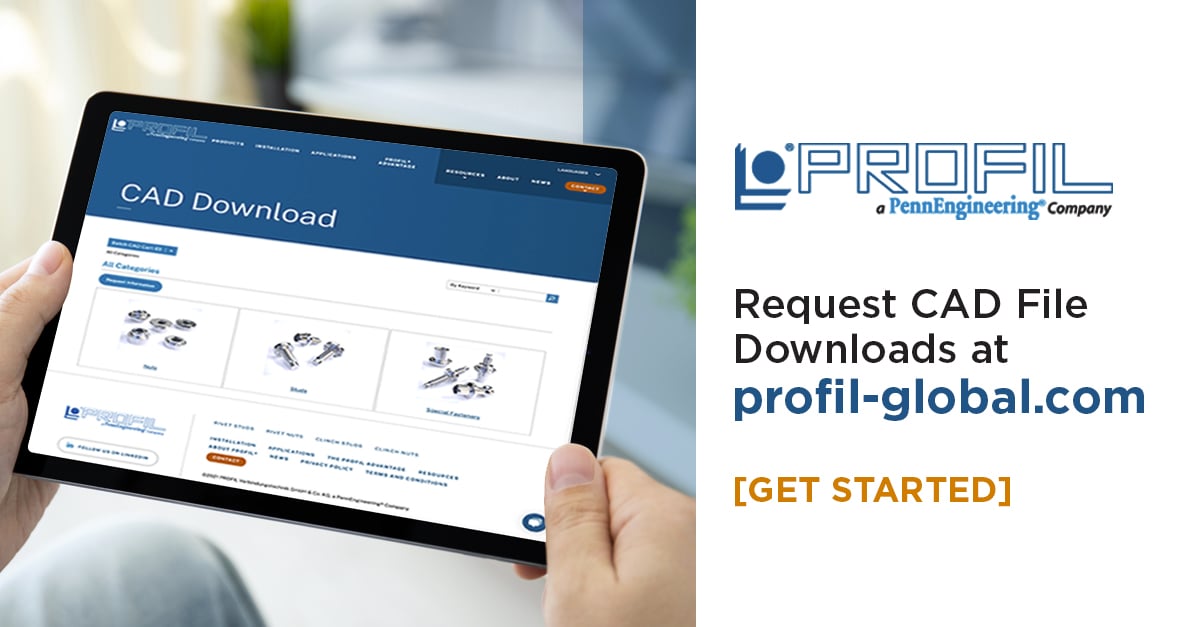 Did you know you can browse the full range of PROFIL® products and request 2D or 3D CAD files, along with information regarding thread sizes, panel thickness ranges, and other essential data.
That's why we want to offer five reasons that may prompt you to re-evaluate your automotive fastening systems.
Cost- Using traditional weld fasteners often involves expensive transportation costs and absorbing the expense of storing semi-finished parts. What could you accomplish if those line items were eliminated? The solution to this burden is to eradicate those secondary operations with a simple

in-die installation that reduces that cost

.
Time- Increased delivery speeds are important. It makes your entire operation more efficient. When you are able to install everything in-die, it increases the speed in which you then get that application ready for use. A reliable, short turnaround time is the backbone of better profit margins.
Simplification- When traditional weld fasteners are exchanged for mechanically attached ones, you remove multiple steps in the overall process. Simplifying things makes life easier on you and the teams you collaborate with. Streamlining your operation adds new efficiencies that continue to pay recurring dividends. Plus, being able to innovate and pivot is incredibly easier when things are less complex.
Reduces Risk- Fastening dissimilar materials is often a problem with traditional weld fasteners. Thankfully, MAFs (

mechanically attached fasteners)

are designed to reduce weak points and bring those materials together.
Superior Customer Service- There is nothing worse than having a complex process without the appropriate support to guide you through difficulties. When something breaks or a new challenge presents itself, you need a partner you can rely on. Although we don't know exactly what your customer service experience has been like, we do know that our approach is built on addressing the challenges clients have shared with us from their previous experiences. We are available twenty-four seven, we own your challenges with you to find the right solution, and have

a dedicated team of experts standing by to help

when you need us most.
Each of these five areas works in tandem together.
More affordable options provided in faster time keep things simple and ultimately reduce risk. Whether you need help with one or resonate with all, you deserve a solution to help you meet your biggest goals.
Enter our solution– Mechanically Attached Fasteners (MAF).
We realize calling anything a superior alternative sounds like a pretty bold claim, but when it comes to MAFs, it's a claim our team of engineers are willing to make.
Our clients routinely achieve significant cost savings (30% in some cases!). Check out our info sheet.
It all comes down to the fact that Mechanically Attached Fasteners offer:
Cost-saving in-die installation
The ability to easily fasten dissimilar materials
Water-tight seals that prevent water intrusion
Stronger joints with no weak points due to heat
Reduced weight while maintaining similar performance
No disturbance to existing coating or KTL effect
Plus, we take pride in providing comprehensive support from applications engineering to training, and even tech support.
For the last fifty years, we've partnered with the world's leading automotive OEMs to install over 18 billion MAFs annually.
All of this adds up to something we call The PROFIL® Advantage.
Our goal is to help you ditch the complexity of traditional weld fasteners so that you are empowered to design and manufacture mechanically attached fasteners for your highly engineered automotive applications.
If you need to cut costs, improve performance, and become more efficient, please take advantage of the cost comparison breakdown we provide inside our MAF Info Sheet.
Tags
ABOUT US
PROFIL® (a PennEngineering ® company) is the world's premier global manufacturer of Mechanically Attached Fasteners (MAF), an alternative to traditional weld fasteners, for the automotive industry. For over 50 years, PROFIL® has partnered with the world's leading automotive OEMs to develop and engineer high integrity, cost-effective joining solutions for a wide range of demanding vehicle applications.
Ready to ditch the frustration of inferior fasteners?